Yeah, I've only met a few of you from the indy crowd, but I figure SOME of my scores have to be a little impressive.
My FA is only decent, I've got at least a 99 on every 9 blocker of ITG.
And a 98 on every 10 except for Sweet World.
Since the hacking of our stardust machine, I really don't play officials too much anymore, unless you consider rebirth official charts.
This first one is reaF. It's very enjoyable to play, this is like my 3rd/4th pass. I want to bring the score up to a 90.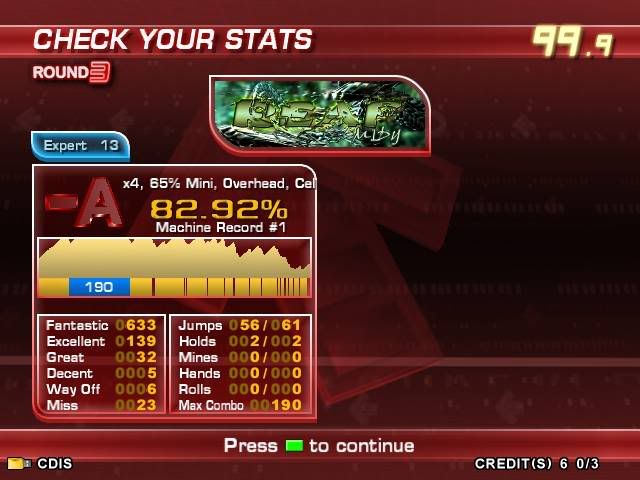 Next, I played Boss on Parade for my first time, and got this. Definately improvable, I was already tired when I played it, and I did really bad on the stops even though they're really easy..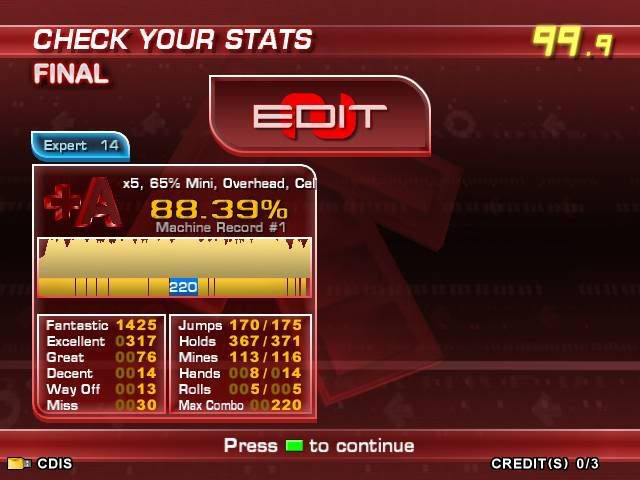 First chromatic blitz pass. Gonna try to bring it upto 92? Idk.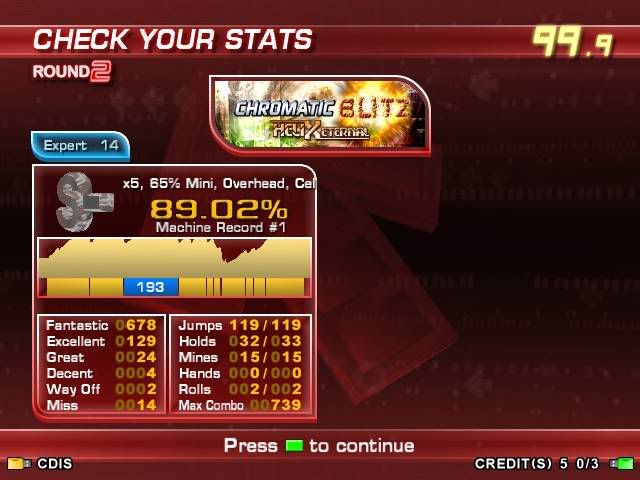 This was a custom 14, I'm thinking it was in one of Rynkers packs. Siteread.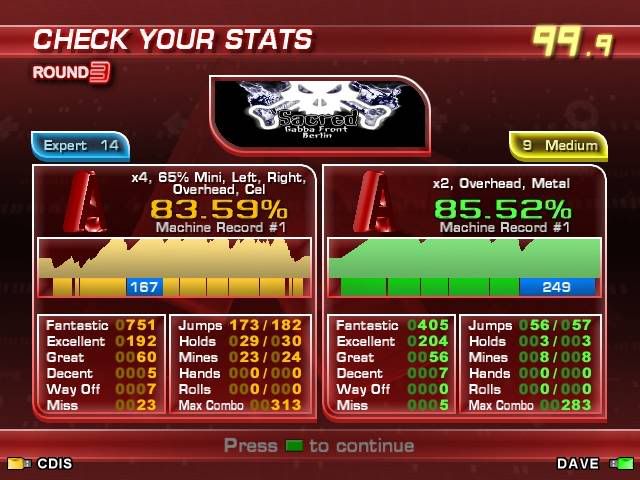 I finally passed Vertex two the other day also. Which means I've now completed every official chart. The score was rather low, and I probably won't be playing it again.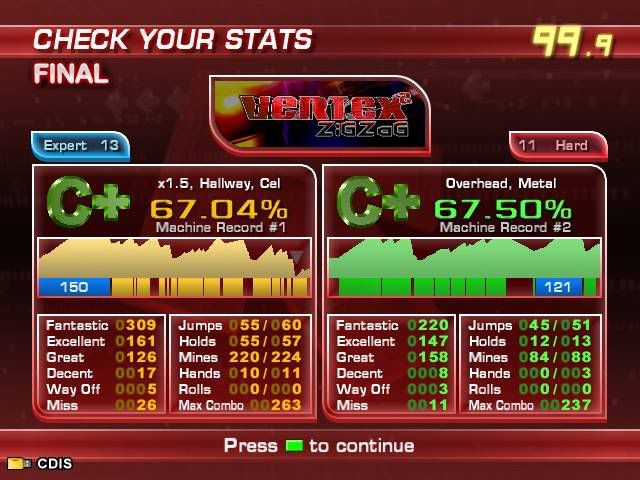 This is my latest UB3R R4VE score, I want to get a 95 on it.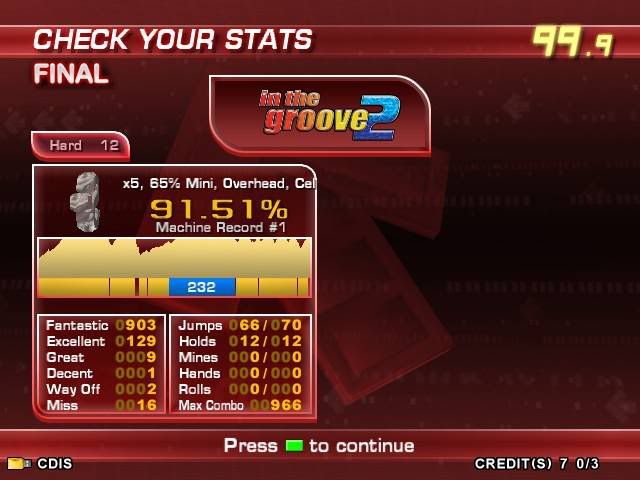 And too show off my amazing FA, I got one of the highest scores possible on this song.