went to ft wayne for a night.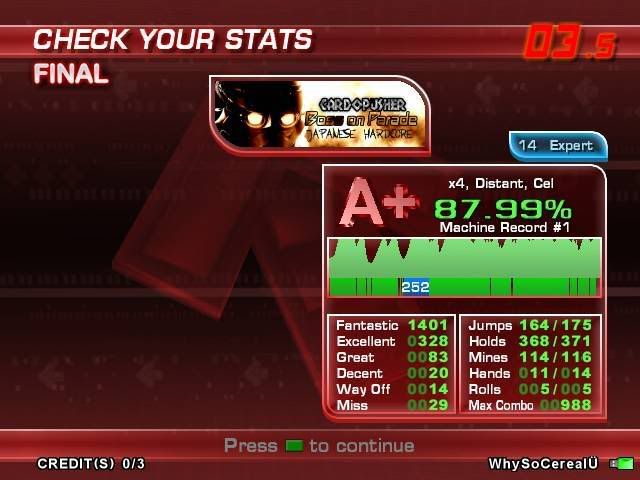 didn't even expect to pass this. i gots a vid too but only because mike was like "lol he's going to get owned. i'm going to video him failing"
woo...
lol.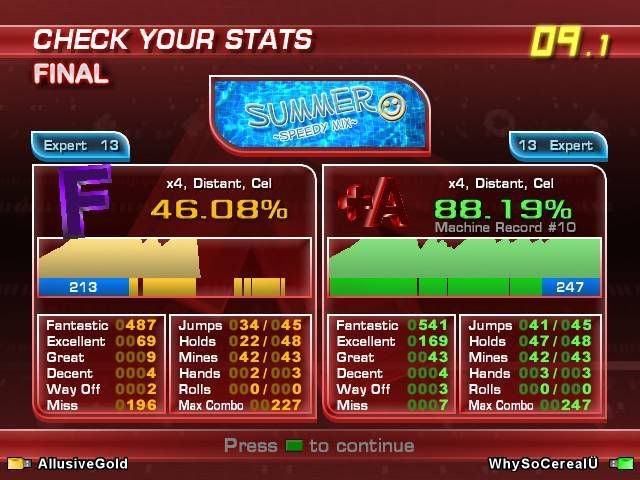 new score. I need to learn the middle or something so i don't noob it up anymore.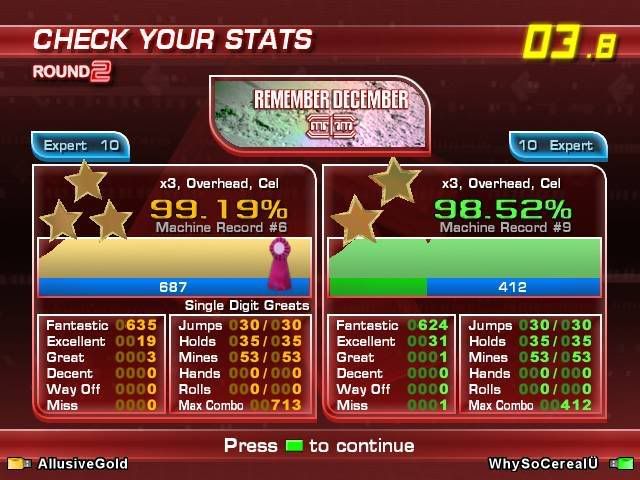 woulda/shoulda been a new score. :/ i don't remember if the miss was me or not.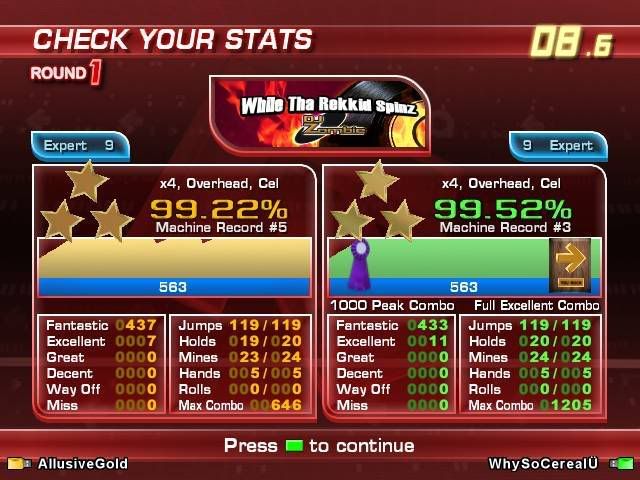 new
cartoon heroes long version. awesome job r23 for cutting me off from starring this bitch!