Well, I finally have an account.. so I guess I'll post some scores.
A little bit bout myself.. I don't really like DDR, I'm all for ITG.
I most enjoy to play stupid stamina draining stuff... I like to see what the limit is of my body and how much more I can push it. I need to work on my FA more though.. which I kind of have been doing.
Today I passed Air for the first time... I don't care if anyone believes me or not. (I didn't get a screenshot. >_> but it's on my card so boo to you.)
Air - 74.69 Which is very easily more improvable. I was so tired when I played it.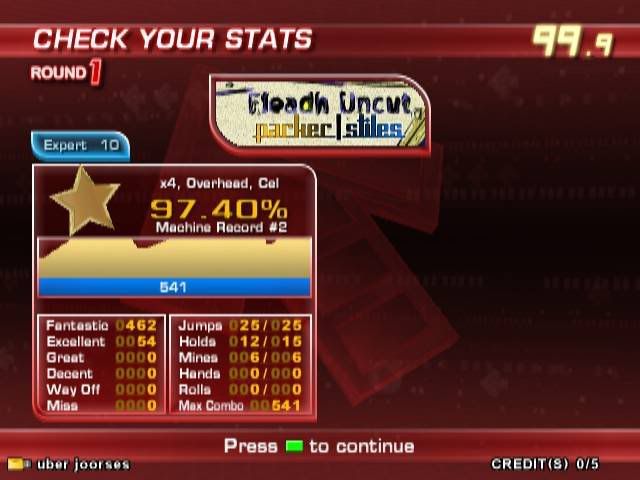 eh.. don't like that song.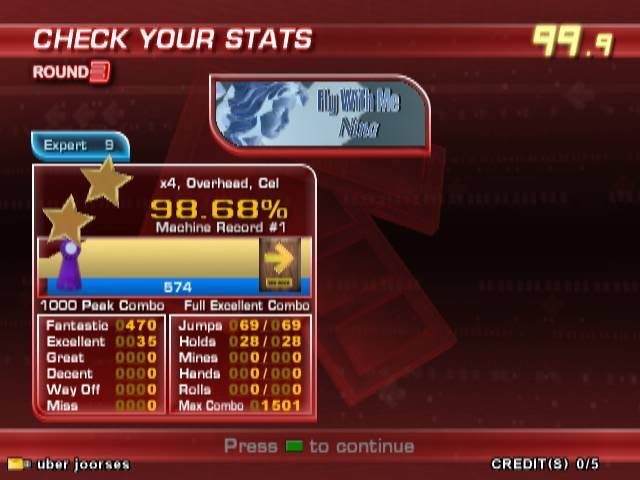 Yay for Crap-O-Cab Concord.
I'm finally working on my FA.. But I still get better scores on harder stuff than I do on 9s sometimes.. at least it's not as bad as before....