It's about time I made one of these.
Got a flash that actually works today.. some scores from the newly upgraded from R14 - R21 ITG2 machine at That Fun Place.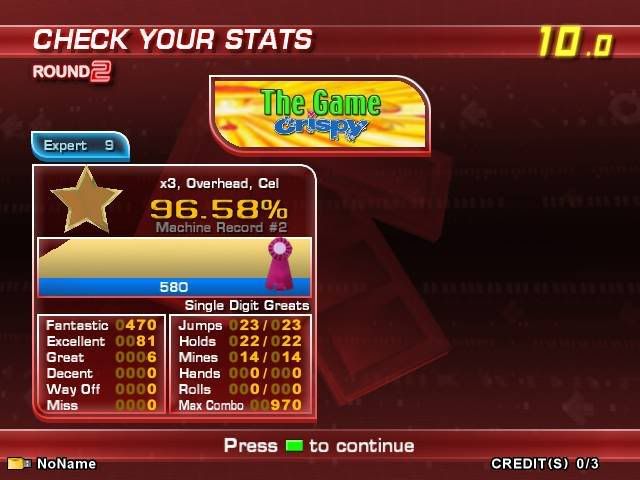 First score of the evening. Sad to say it, it's my first arcade * rating. st00pid R14.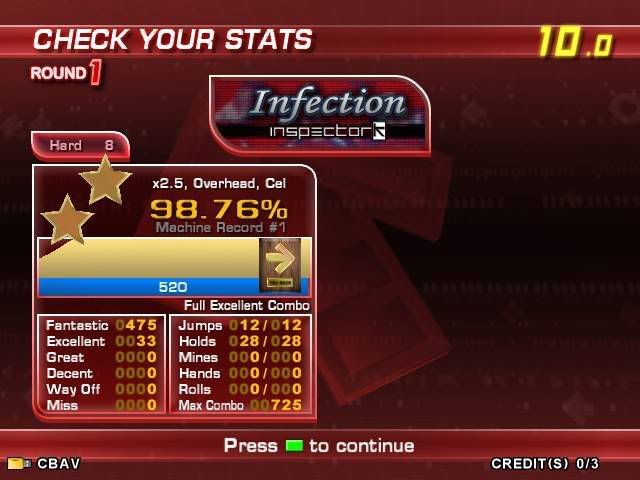 I'll *** this later
I would have ** this but a little kid kept tapping my side asking me what my name was... consentrating on FA + talking = GREATszzsszz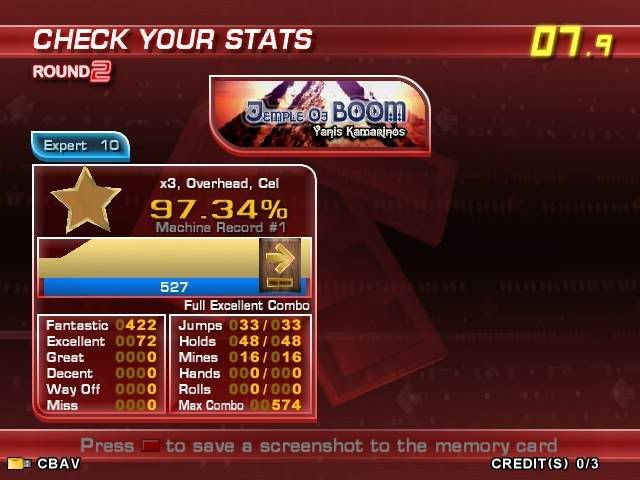 Old score was a 94.xx%? =]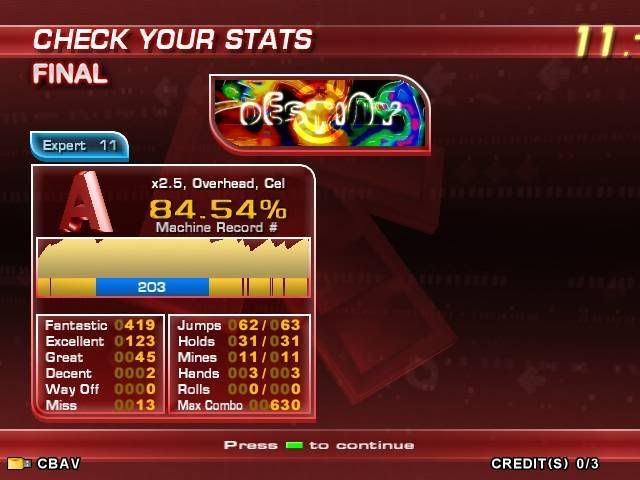 Currently my highest on this. i think i use up too much stamina on the JUMP JUMP JUMP stuff after the initial run, and i do bad on the 2nd run.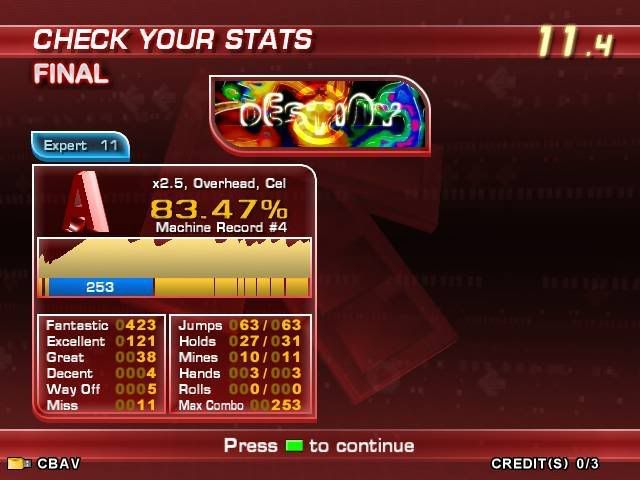 2nd try of the night, didn't combo the first run this time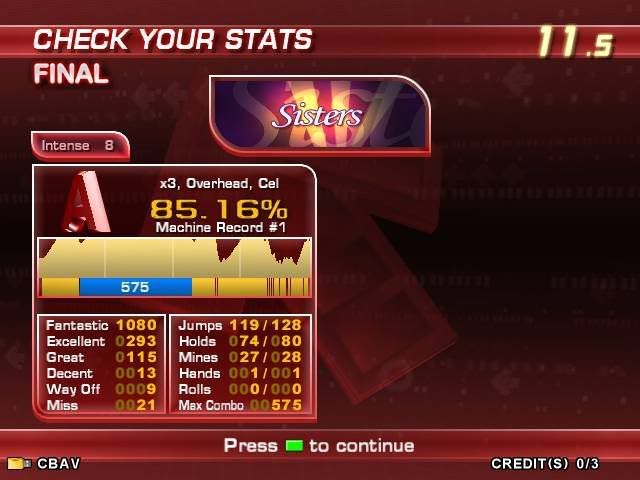 got bored
YES I PASSED THAT SHIT. Check out the Great count. haha I practically great-combo'd the run. Ouch..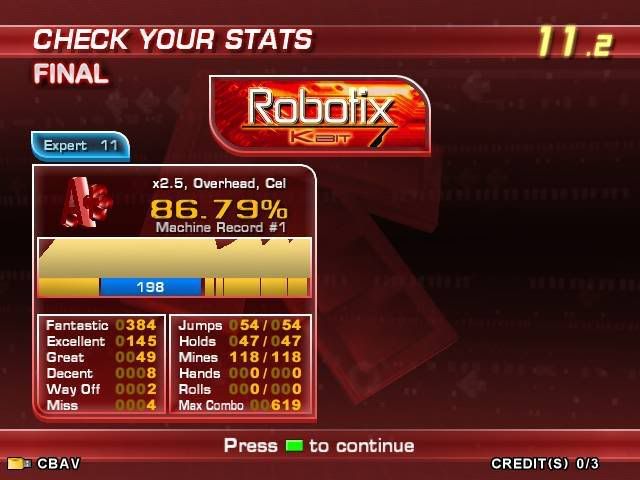 beat Riot's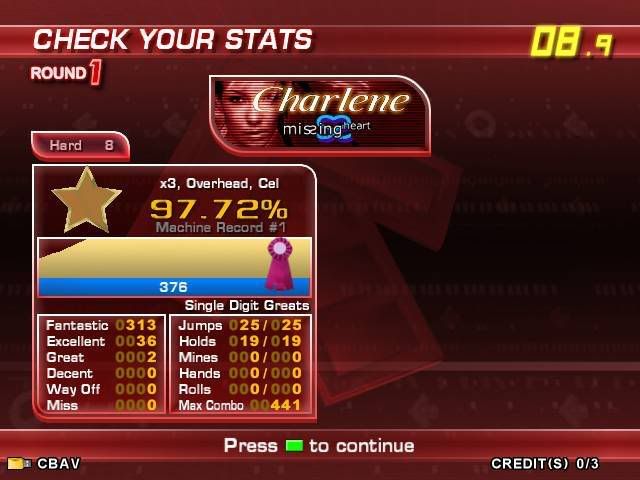 Goin' for the double star.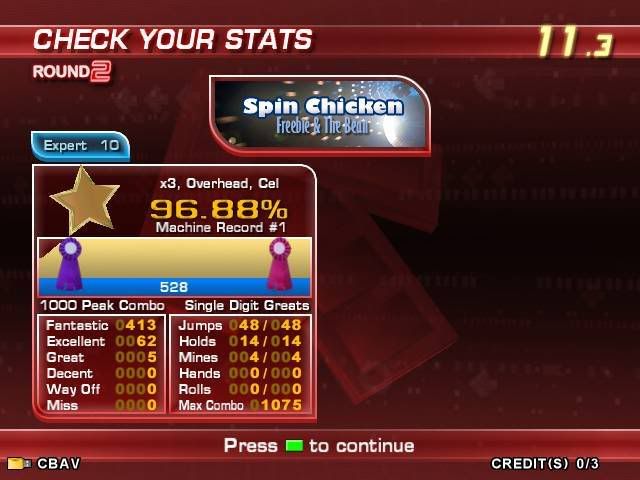 I could have **'d this.. too many kids.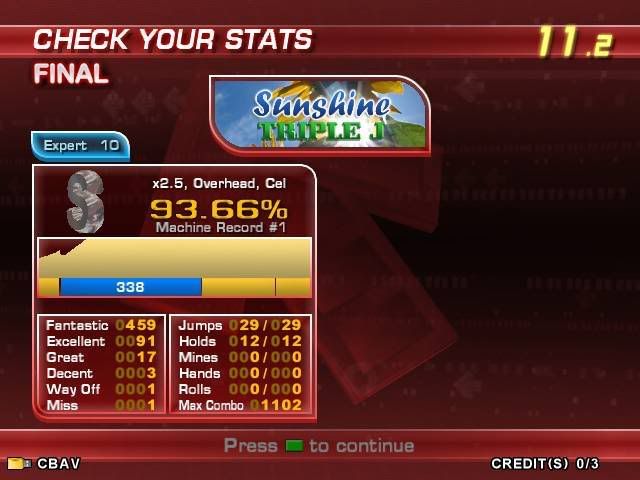 yeah... =\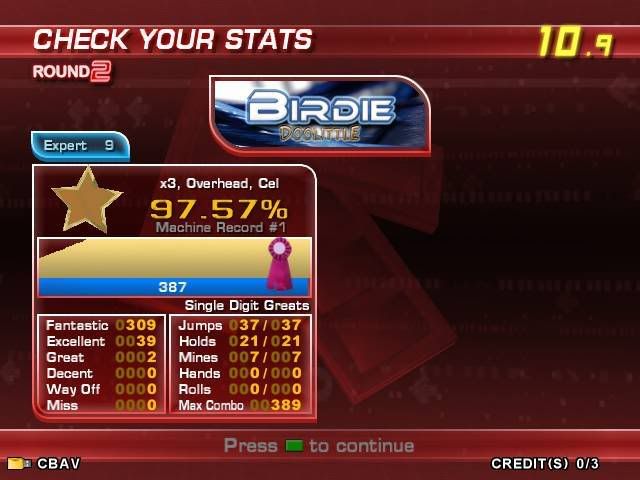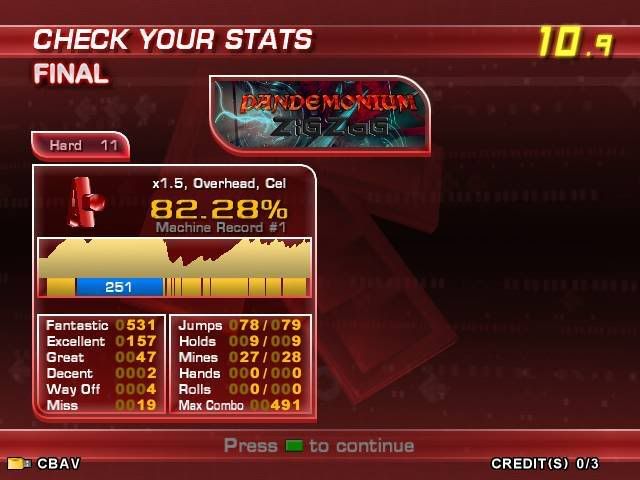 2nd pass of this song.. first pass was a... 60%? i think... Wtf STM! (Shannon?), your old score was a 79%?
pepperoni