to danc - I love the song Do It Right!! That was why that AAA had to have been coming soon because I play it all the time :> Also, I have played the shit out of My Sweet Darlin, and I am getting close to giving up on it, because I either get a stupid boo in the SAME SPOT, or I will get a great in a stupid part. It kinda pisses me off
To CBav - Xscape has DDR Extreme
To EVERYBODY, I have 4 new exciting AAAs and a couple exciting black flags to share. And a Pump score.
I Was The One: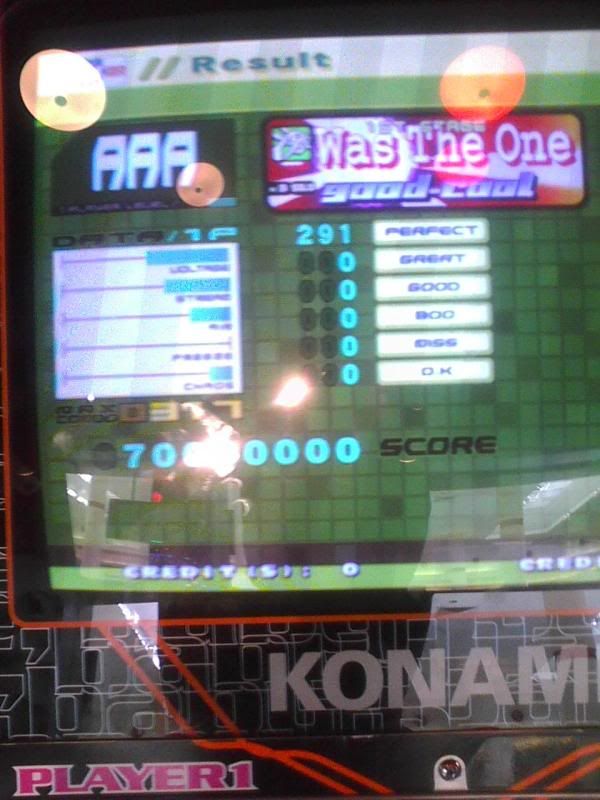 My Summer Love:
Make It Better: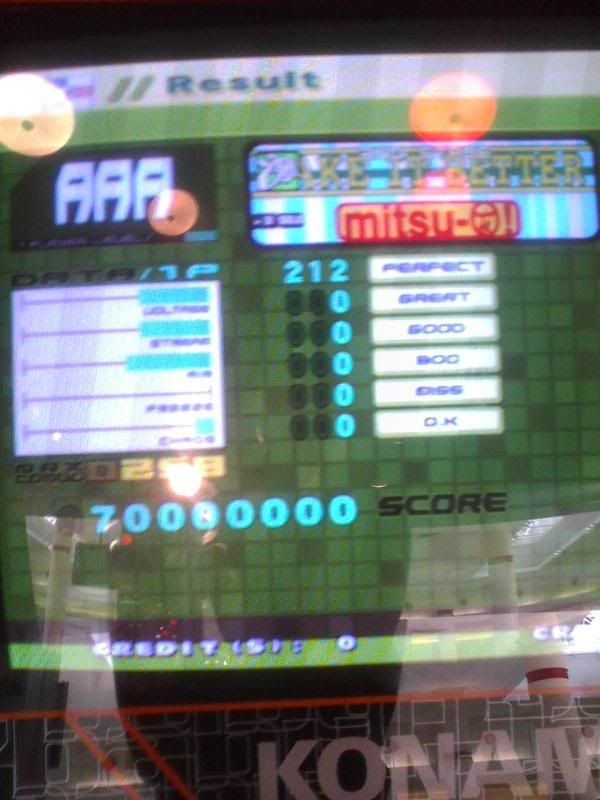 LA COPA DE LA VIDA!!!!!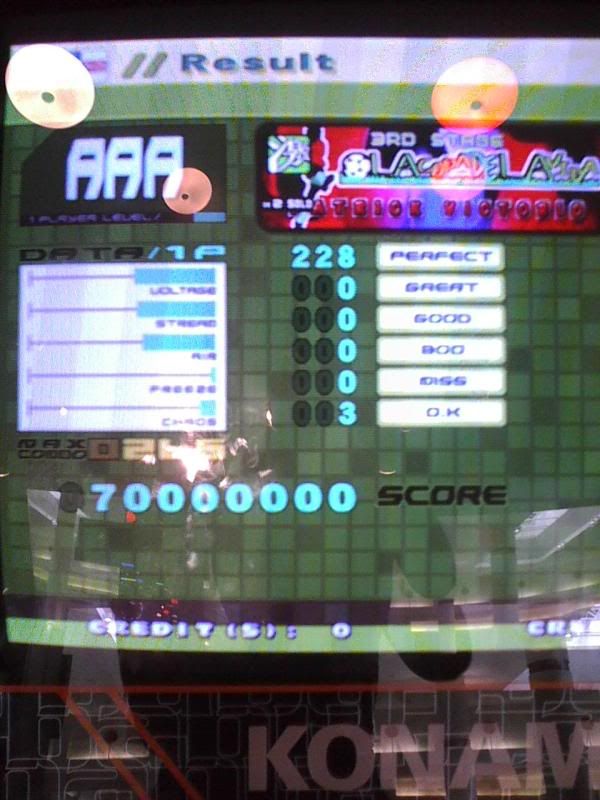 Waka Laka black flag: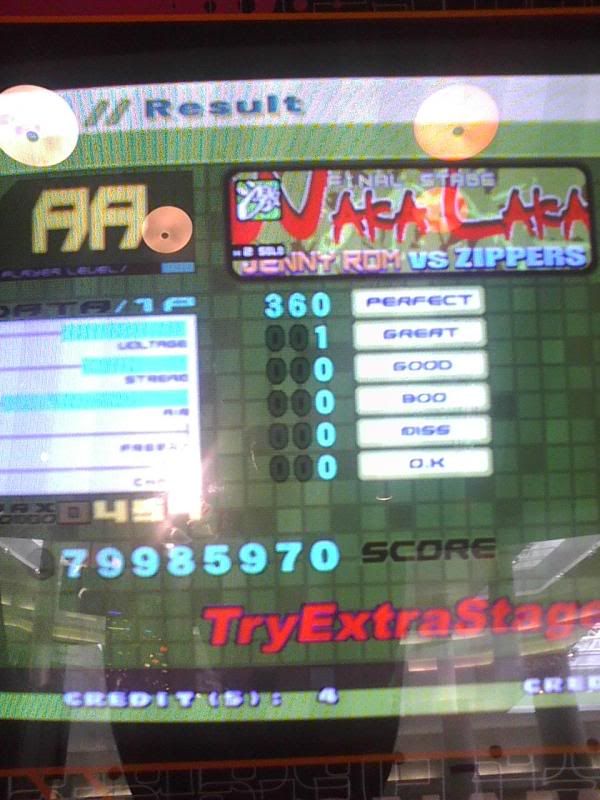 Twilight Zone black flag....freaking played this song THREE TIMES IN A ROW and got a black flag everytime. JESUS that was annoying.
Decent score on Beat of the War 2:
Oh and just to throw it in there, I great attacked a song. I think I pretty much succeeded: